Be a HARDer Member and get HARDer more often and – when you want*
*This ability to get hard when you want – erection on demand – does depend upon your current erection status.
Whilst HARDer Member provides coaching to overcome erection problems – THROBbing HARDer Member Is by far the best option for getting a lot HARDer, giving superior erection control and for overcoming Erectile Dysfunction of varied aetiologies, Plus erections on demand for all members*
*The length of time this takes varies depending upon your dedication to your training and your current erection status.
THROBbing HARDer vs HARDer Member
The Coaching you get
→
Harder Member gives you the HARDer Erection Video Guide
→
Throbbing HARDer Member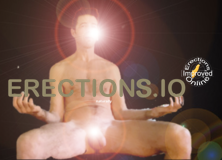 gives you the same as HARDer Member above, plus Step by Step Guide to Erection Mastery, plus 1:1 Erection coaching by Video Call, plus STEALTH Erection Coaching
Erection Improvements
HARDer Member gives::
Healthy-HARD Erection
Step by step training to overcome erection problems (mild ED) or simply to see how hard you can be!
A sensual training for HARDer future Erections
Gives you the know how to control your response in sexual situations with focus upon sexual sensations you can provoke which will stir you
Training to improve your hormone profile (lower cholesterol – boost testosterone)
Inspiration to do things to improve your penile blood flow
Self-Sex Satisfaction with maximum focus upon your body and less upon external happenings
Gives an exciting way to gradually break free from, or less reliance upon pornography, should you want it.
Suitable for all ages and current erection capabilities.
Or are you interested in more? More Erection Improvement – More Training Methods – More Pleasure?
THROBbing HARDer Member gives:
Healthy-HARD THROBbing Erection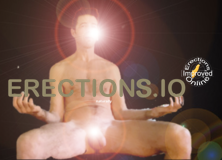 All that HARDe member gives as above, plus:
Advanced step by step training to overcome ED of all aetiologies – especially the psychological.
The best coaching if you want to boost your already formidable sexual prowess – this will take it one step further and give you control and ↑↑sexual ↑ satisfaction
coaching for your sexual mind to become more dominant and block out any negativity from other areas of your mind
a boost to your erection attitude/confidence whilst reducing anxieties surrounding performance
coaching that can be easily incorporated into your everyday life in all sorts of sexy and non sexual situations – to encourage your penis to let you know he's there for you
New ways to gain pleasure starting with self sex
and last but not least – a bond with your penis that will give you something so big, it may take you by surprise – it sure did me.
The only remaining difference is the cost which as I'm sure you can tell is reflected in the time and effort that I give to you in my coaching for your sexual mind and your penis to enjoy.
Be and then get a THROBbing HARDer Member
Become a HARDer Member
Becoming a HARDer Member gives:
6 Months Membership: $108 / £90 / €105
want it full power? – be a THROBBING HARDer Member
To join email me:
→ coach@erections.io
→ tell me you'd like to be a HARDer Member
→and let me know what currency you're in
→I'll send you the payment/joining info for becoming a HARDer Member
Why is this not automated? – This is really personal erection coaching in every sense of the word – I'm there before you with my penis – often erect – I have nowhere to hide, so I like to have received at least one email from you. Read more
View the HARDer Member Coaching Area
Still want to get Erection Control but want to go cheaper?
one more coaching method to consider: